Custom Room Editor
This week I've been designing a way to let players create their own custom arcade rooms. The editor is run in-game and will allow you to construct straight and diagonal walls to create either a single room arcade or multiple rooms connected by doors. Walls are procederal meshes that are updated as you build. This is important to get right because room customization will be a big part of the game. The editor has to be easy to use but allow you to create any kind of room layout you want your arcade to be.
Shiny New Cabinet
Petur has made an awesome cabinet model! We can't get over how good this looks. James has been experimenting with reflections to make it look even better.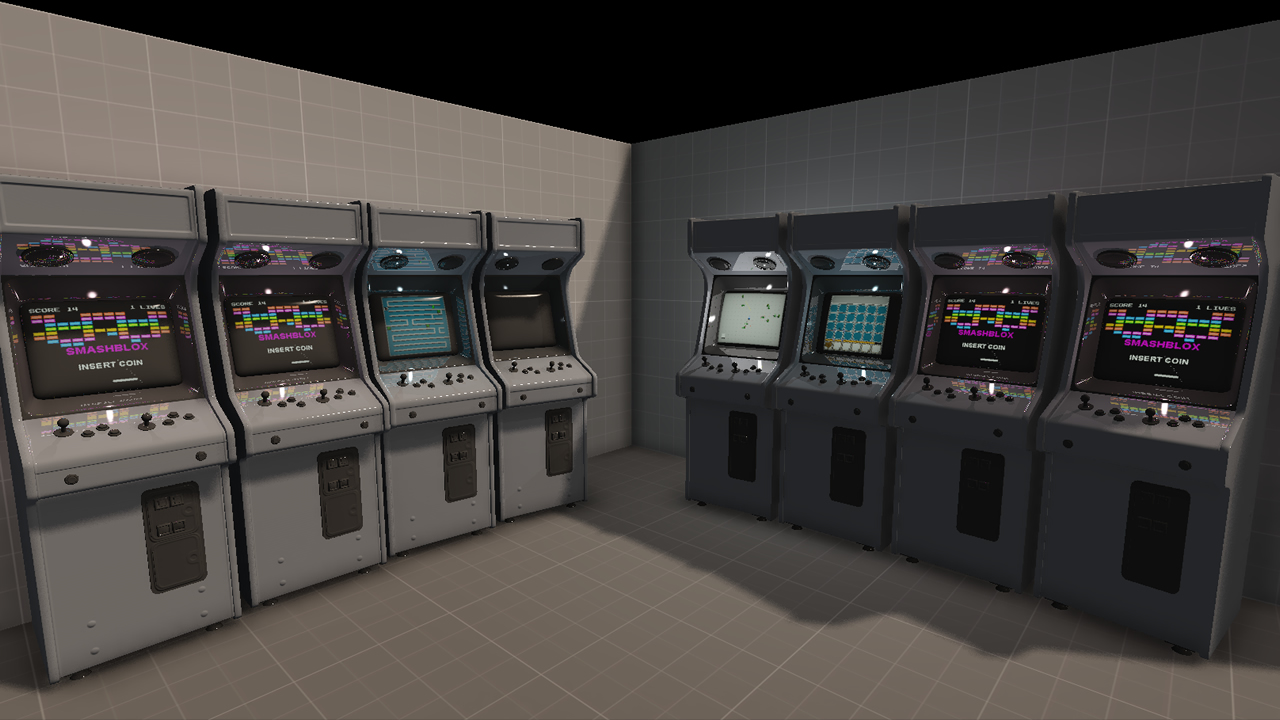 Ultimate Soldier (working title)
Ryleigh has been working on a new game called Ultimate Soldier. Me and James were amazed a game like this could be made with the API which just means we can expect even crazier games when people get their hands on it.
Concept Art
Rob has made some concept art to show how the inside of arcades could look like.