Goodbye JavaScript (for a little while)!
Unfortunately we're going to have to temporarily stop supporting JavaScript and TypeScript games until we've replaced the scripting engine we were using. While the old engine worked fine for playing games in the standalone BudgetBoy Development Kit, it was implemented in a way that was forbidden by Unity's Web Player sandboxing environment so you couldn't embed games implemented in JavaScript or TypeScript.
However that causes a bit of a problem for anyone hoping to make a game for the Arcade – JavaScript and TypeScript were the only languages we let you use!
Hello C♯!
This week we're introducing the ability to use C♯ to program your games, which will allow you to feel the benefits of improved performance and a more powerful interface with our API (which is also implemented in C♯). All you need is the latest version of the BBDK (download details are below) and any text editor.

What's Up, Docs? (that was awful sorry)
We understand that the documentation released a couple of weeks ago was extremely basic, so Ryleigh and I have been working hard writing up a more comprehensive description of the C♯ API. We've also written a couple of tutorials to help you get going.
The legacy documentation has been moved to here, although it's a little useless as newer releases of the BBDK won't support JavaScript projects for the time being.
If you spot any mistakes in our documentation, or think some of our descriptions are ambiguous, please let us know either in the comments section below or in the thread for the BBDK on the forums.
BudgetBoy Development Kit Download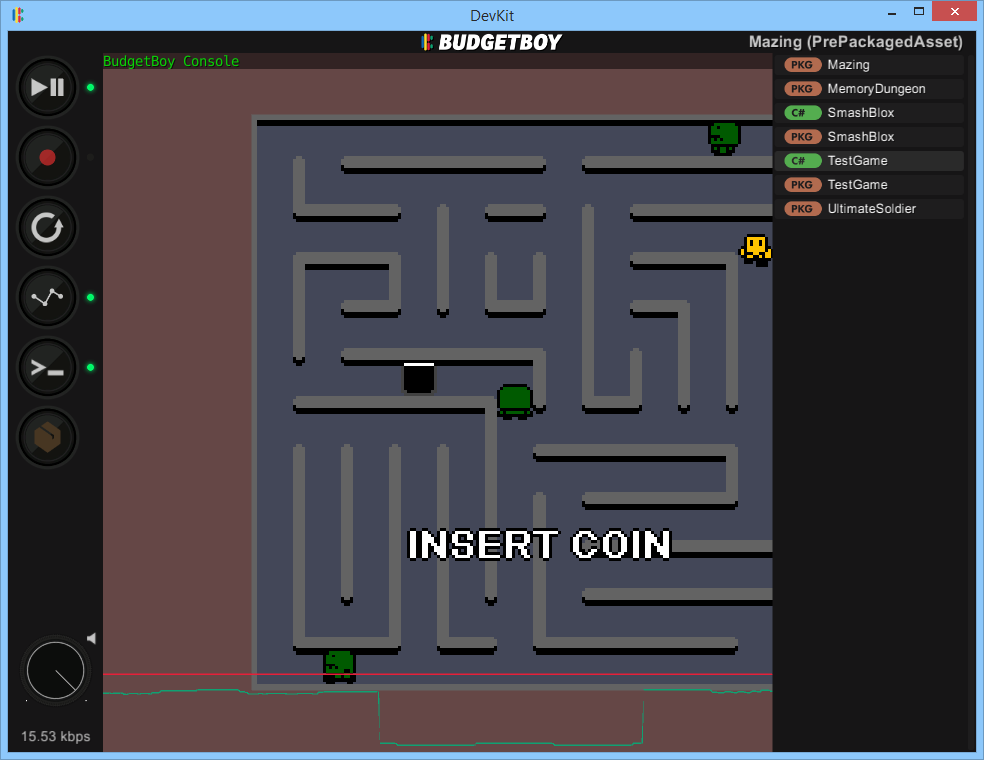 The page linked to below will list the most recent release builds of the BBDK for you to download, so check there regularly for updates.